Uni receives £2.9m as Incubator Centre at Globe Mills takes shape
Fri, 30 Jan 2015 13:44:00 GMT
Leeds City Region funding – University of Huddersfield proud to be part of initiative

The University of Huddersfield is delighted that it will receive £2.9 million government funding through the Leeds City Region Enterprise Partnership's (LEP) Local Growth Deal.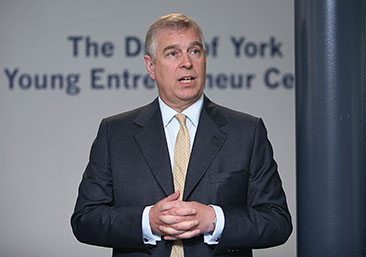 The Huddersfield Incubation and Innovation Programme (HIIP) has two investment strands. It will enable SMEs in the advanced manufacturing, digital and creative sectors to access bespoke, state-of-the-art instrumentation such as metal 3D printing and the necessary high-level skills required to exploit the opportunities such equipment can provide.
These important technologies will be used by companies for proof of concept and rapid prototyping work that would otherwise be very difficult for them to access due to the huge investment and maintenance costs required.
The investment will also be used to further enhance the University's relationships with new start-up companies, which will be housed in an Incubator Centre based at the new Globe Mills development at Slaithwaite. This activity will build upon the success of the businesses supported by the University's Duke of York Young Entrepreneur Centre, which provides business mentoring for current students and graduates of the University. The Incubator Centre support will also be made available to local entrepreneurs wishing to establish businesses in the region.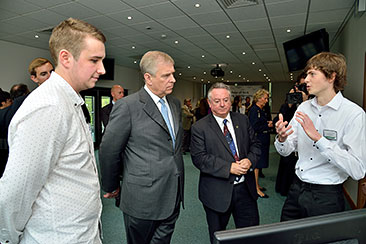 University Vice-Chancellor, Professor Bob Cryan said: "This is another demonstration of how having an entrepreneurial university working closely with partners can provide huge benefits to start-up business and SMEs, and economic growth for the region. We are tremendously grateful for the funding support from government and the Leeds City Region Enterprise Partnership."
HRH The Duke of York, the University's Patron, is pictured above in The Duke of York Young Entrepreneur Centre at the University and opposite meeting Huddersfield student entrepreneurs Elliott Whitley (far left) and Gareth Humphreys (far right) with the Vice-Chancellor, Professor Bob Cryan.