University welcomes two National Teaching Fellows
Fri, 13 Feb 2015 05:30:00 GMT
Funded by official bodies that include the Higher Education Funding Council for England and administered by the Higher Education Academy, the National Teaching Fellowship (NTF) Scheme recognises and rewards excellence in learning and teaching. Since the scheme began in 2000, the University of Huddersfield has had 14 award winners and it has had more NTFs than any other university in the country over the past seven years. And the University's growing reputation for excellence in teaching and learning is increasingly attracting NTFs from elsewhere to come and work in Huddersfield.
We are pleased to welcome two National Teaching Fellows this year, Jill Johnes and Chris Dearnley, to the University of Huddersfield. Jill Johnes, Professor of Production Economics in the Business School was appointed a National Teaching Fellow in 2011 at Lancaster University. Chris Dearnley, Head of Post-registration Education in the School of Human and Health Sciences was appointed a National Teaching Fellow in 2012 at the University of Bradford.
Chris Dearnley commented: "My practice is guided by a strong philosophy of learning, which encompasses student autonomy and empowerment. I work with a diverse student body and believe that success often lies in both pastoral and academic support. I look forward to continuing my work here at the University of Huddersfield".
Jill Johnes commented: "I am delighted to be working at the University of Huddersfield where innovative teaching is appreciated and recognised. I am particularly excited to be teaching first year students on the BSc in Economics, a new undergraduate programme which only took its first intake in Autumn 2014".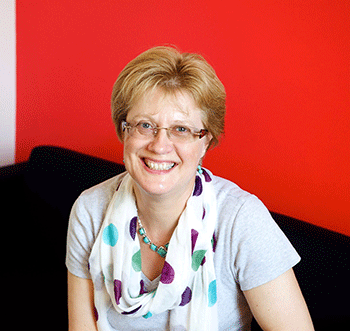 At Lancaster University Jill Johnes taught undergraduates and postgraduates for over 25 years including quantitative and mathematical methods in economics, and business economics. Her early research into the determinants of student achievement and non-completion sparked in her an interest in experimenting with teaching methods and assessments to stimulate student motivation. This inspired her pioneering use of electronic teaching resources, such as VLEs and online assessment, about which she has published.
Jill is also recognised for her research in the area of the economics of education, and, in particular, into methods for assessing the efficiency of higher education institutions which has involved the estimation of production and cost functions for the higher education sector. As a consequence, she has advised various government agencies including the Department for Education and Skills, Department for Business Innovation and Skills, Kuwait Institute of Science and Technology and the National Audit Office, Sweden on these issues.
In her new role here at the University of Huddersfield Jill is teaching economics to students on the new BSc in Economics, and continues to undertake research into efficiency in education.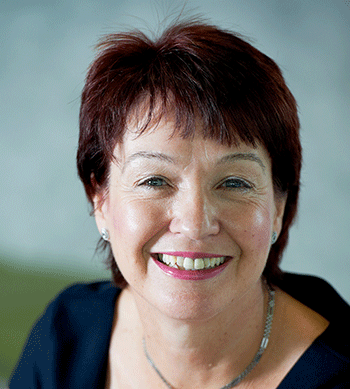 Chris Dearnley was awarded a National Teaching Fellowship whilst working at the University of Bradford in 2012 in recognition of her contribution to enhanced learning assessment and feedback processes in higher education for health sciences. During her time at the University of Bradford in the Faculty of Health Studies, Chris's roles included Associate Dean Learning and Teaching and University Lead for the ALPS CETL (Assessment and Learning in Practice Settings - Centre for Excellence in Teaching and Learning). Chris led the Mobile Enabled Disabled Students (MEDS) project, which identified the benefits and challenges that mobile technologies present to disabled students and she subsequently explored and developed support for disabled students whilst on practice placements
Chris has extensive experience in pedagogical research in the context of health care delivery and her expertise in technology enhanced learning and assessment and feedback is transferable to other settings and disciplines. She is particularly interested in the relationship between learning, personal and professional development and the subsequent impact on professional practice and has undertaken a number of studies to explore this. She has used her National Teaching Fellowship award grant to explore approaches to coaching and their relationship to professional development and health care delivery.