National Association of Disability Practitioners Accreditation
Wed, 18 Feb 2015 12:54:00 GMT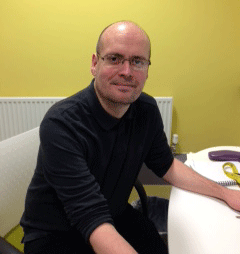 Simon Rose has been awarded an accreditation from the National Association of Disability Practitioners (NADP). As one of around 50 accredited members in the UK, Simon's work as a Student Support Adviser for the Disability Services team here at the University has been recognised as meeting the high professional standard set out by the NADP.
Simon commented: "I am very pleased to have achieved this accreditation and believe it reflects the hard work and professionalism of the whole team".
This recent accreditation highlights the high quality policy and provision being provided by the Student Support team to students with a disability. A further five members of the team are currently applying for this accreditation in order to recognise the excellent levels of support being delivered across the team.