GO Excellence in Public Procurement Awards 2015/16
Wed, 11 Feb 2015 05:30:00 GMT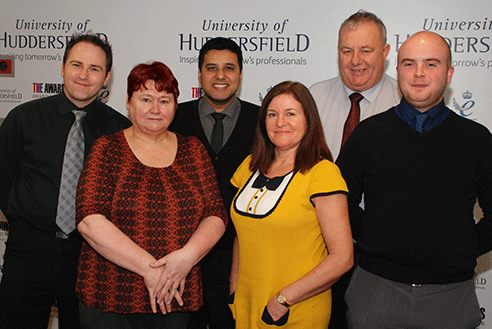 Congratulations to the University's Procurement Team in Financial Services who have successfully reached the finalist stage of the National Government Opportunities (GO) Excellence in Public Procurement Awards 2015/16. The team has been nominated for the GO Procurement Team of the Year Award in these highly competitive awards.
The awards attract nominations from across the UK and involve all types of public sector organisations. To reach the finalist stage from the hundreds of entries is a real achievement and we wish the team good luck at the awards ceremony on Thursday 26 February at The Midland Hotel in Manchester. Held in association with Procurex Live 2015, the 2015/16 National GO Awards ceremony will be hosted by BBC presenter Beccy Meehan.
"I'm delighted to be able to congratulate John and his team for being shortlisted for Procurement Team of the Year in the GO Awards, which is the UK's premier procurement awards competition. Being a finalist is an outstanding achievement in itself – there are three other universities in our category this year together with seven other organisations, so competition is fierce," commented Andrew McConnell, Director of Finance.
For more information on the awards including the list of finalists please visit: GO Awards Finalists