'Don't Leave Me Now' - the effects of living with dementia
Fri, 06 Feb 2015 05:30:00 GMT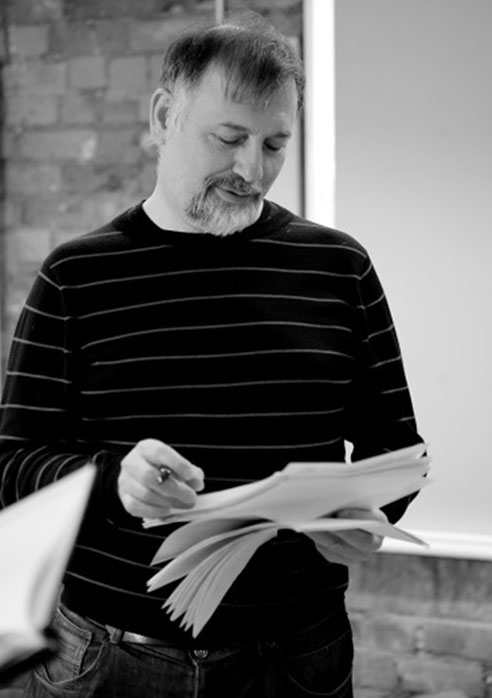 New End Theatre Beyond, in association with Kirklees Council and the School of Human and Health Sciences presents a new 'performed reading' of 'Don't Leave Me Now' with a cast of five professional actors.
Inspired by two real stories, Brian Daniels' new play 'Don't Leave Me Now' explores the impact of early onset dementia on two very different families with great insight, sensitivity and humour. Professor Rachael Dixey nursed her partner through dementia for seven years. Cindy Toulman visited her husband Chris every day for ten years after he went into residential care. Brian Daniels has woven the strands of these two stories to create a documentary style piece on the effects of living with dementia on the families and the patients.
The play will take place on Wednesday 11 February at 2.00pm–4.30pm in the Harold Wilson building, room HWG/04 in the School of Human and Health Sciences, followed by a discussion and questions and answers.
Tickets are free but a suggested donation of £6 is requested for those who can pay. To reserve your tickets please call 07740 372333 or email brdan@icloud.com
If you have any specific queries, or special requirements, please contact Janet Hargreaves on 01484 471822 or email j.hargreaves@hud.ac.uk
About the play: 'Don't Leave Me Now' has had a dozen readings around the UK and is endorsed by Dementia UK. Here are some of the comments:
"Performed with brilliance".
"Very well written - very economical and emotionally powerful; thought-provoking".
"Much needed subject to be aired".
About the director: Brian Daniels was Artistic Director of the New End Theatre Hampstead between 1997 and 2011, during which time he produced more than 200 new plays, mostly World or UK premieres. He has worked with many writers and performers including Steven Berkoff, Maureen Lipman, Richard Dreyfuss, Susannah York, Prunella Scales, Fenella Fielding, Paula Wilcox and Jerry Hall.
As a playwright, he has written "Where's Your Mama Gone?", "A Big Day For The Goldbergs", and his current play "Don't Leave Me Now" which was workshopped in association with the West Yorkshire Playhouse. He has also adapted the award winning play "The Good and the True" which received its New York premiere in January 2014 and in September 2014 completed a successful eight-week run on Off Broadway's DR2 Theatre.