BBC seeks new 'short-form' voices
Wed, 11 Feb 2015 09:11:00 GMT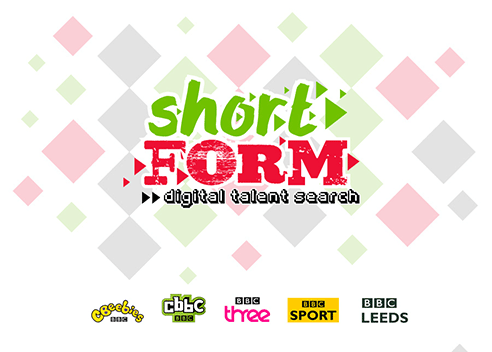 The BBC is looking for a new generation of talented people who can make great short-form videos. They want to find the vloggers and digital content creators of the future by giving people from West Yorkshire an opportunity to showcase their work on a BBC digital platform.
People aged over 18 living in West Yorkshire are invited to come along to one of the many short-form recording sessions held in Leeds or Bradford. You do need to stand out from the crowd, but you don't need experience of making bite-size video content to get involved.
BBC producers will hold sessions in various Leeds and Bradford locations to explain what makes great digital content. Participants will then have the opportunity to use simple video equipment to record a funny or thought-provoking message. If participants have previously made short-form videos then this is also a great opportunity to show them off.
Places are limited for each short-form recording session. Individuals and organisations wishing to take part should visit www.bbc.co.uk/shortform for inspiration and to book places in Leeds and Bradford before Thursday 19 February.
This is a fantastic opportunity for the BBC to work with new people, creating bite-sized video content that is inventive, provocative, intelligent, attention grabbing and funny!
The short-form team will review all the recordings with a panel of four audience members aged 18-35 years old. They will decide on the freshest personalities that have excited and interested them the most.
For those who reach the next stage the BBC team will arrange a video-call to find out more about what makes them stand out from the crowd. Those with the best ideas will then be offered a masterclass and mentoring from industry professionals to create a further piece of digital content. This will be showcased to decision makers from BBC Three, BBC Sport and BBC Children's on Saturday 28 March in Leeds.
Successful applicants could see their short form content developed further, with a possible launch for the best content on a BBC digital platform. For more information contact the short-form team at shortform@bbc.co.uk
Please note:
Participants who have not heard from the BBC by Thursday 19 March will sadly not have got through to the next stage.
People who can't get to the sessions can also make their own recordings alone or with friends: submissions should be no longer than two minutes. For more information and for inspiration visit www.bbc.co.uk/shortform