Business in Northern Ireland urged to find jobs for care leavers
Tue, 22 Dec 2015 14:56:00 GMT
"...we have made a business case both for state and employers to provide employment for care leavers. Over the long term, it would be more economical..."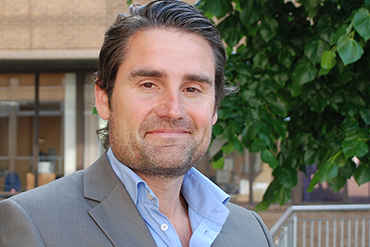 ◄ P‌rofessor Robin Simmons‌
RESEARCH by University of Huddersfield experts has the potential to make tangible improvements to the economy and society of Northern Ireland by helping to tackle unemployment among disadvantaged young people.
Robin Simmons – who is Professor of Education at the University – and his colleague Dr Ron Thompson (pictured below), were commissioned by two voluntary organisations in Northern Ireland to investigate the possibilities for creating job opportunities for care leavers termed NEET – meaning they are not in employment, education or training.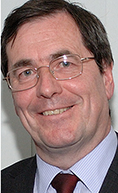 The researchers, who are based in the University of Huddersfield's School of Education and Professional Development, drew on their existing research into the lives of young people – including major projects funded by the Leverhulme Trust and the Joseph Rowntree Trust. They also incorporated Audit Commission data on the costs of youth unemployment and specific statistics from Northern Ireland on issues such as unemployment, education and care leavers.
The result is a report drawn up by Professor Simmons and Dr Thompson that was launched at a conference in Belfast to an audience of practitioners and policymakers who heard an economic and social case for employers in Northern Ireland to set aside a small proportion of new jobs for care leavers. This would make a major difference, said Professor Simmons.
‌"The beauty of our Northern Ireland study is that it is a small nation with a small population," he continued.
"There are approximately 600 care leavers who are NEET each year. This is a relatively manageable number, compared to England in particular, where numbers are much higher and more geographically dispersed. For Northern Ireland, we calculated that you had to ring fence approximately one per cent of entry level jobs to provide 100 per cent opportunities for new care leavers.
"You could apply the same principles elsewhere, but the case in Northern Ireland is particularly strong because it is so tangible – the numbers are smaller and more manageable."
The report drawn up by Professor Simmons and Dr Thompson will be published in early 2016, but the proposals drawn up by the University of Huddersfield researchers have already been the subject of media interest and debate. The audience for the report launch included representatives from the Northern Ireland Assembly and the Department for Education and Learning, plus health and social care trusts and members of various voluntary and community organisations.
Professor Simmons said that the case made in the report was partly based on principles of social justice – "NEET care leavers are a highly-disadvantaged group of people that deserve additional assistance" – but there is also a strong financial case. Long-term unemployment – which is often the experience of care leavers – can cost the public purse more than £1 million over the course of an individual's "working" life.
"So we have made a business case both for state and employers to provide employment for care leavers. Over the long term, it would be more economical," said Professor Simons.
He added that an extra factor was that NEET young people tend to be alienated from democratic processes. They are more likely to participate in these when they join the labour market.
The research conducted by Professor Simmons and Dr Thompson was commissioned by two voluntary sector organisations, Business in the Community and Include Youth, as part of a Big Lottery-funded Aiming Higher project that been running for the past three years in Northern Ireland.