Well done!
Mon, 23 Jun 2014 12:53:00 BST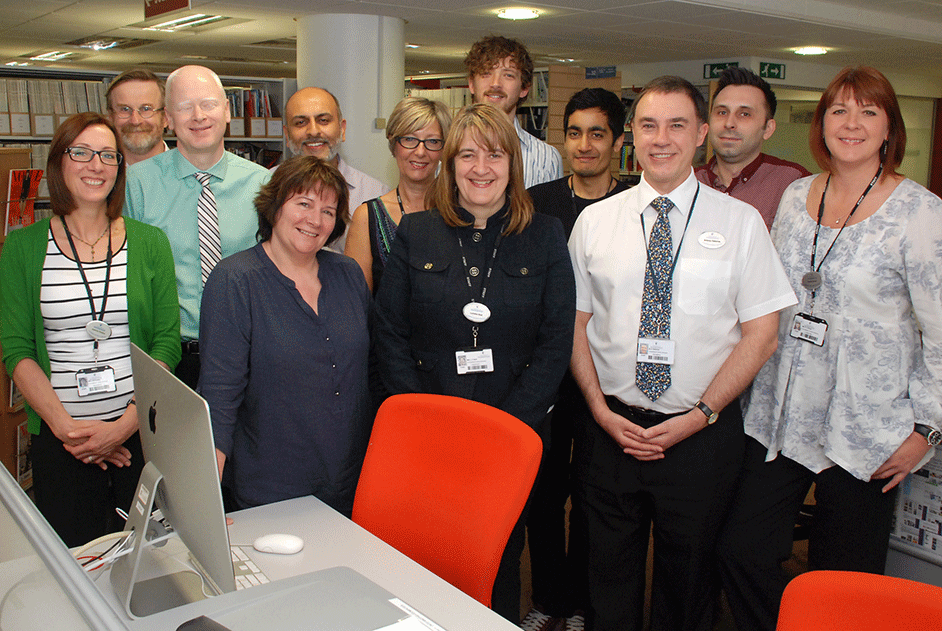 It's official, Computing and Library Services at the University of Huddersfield are excellent when it comes to looking after their customers both inside the University, and beyond.
So says the Assessor who recently judged them for the Government's coveted award for Customer Service Excellence who said they were "innovative, responding quickly to issues that have been identified".
To get this award, Computing and Library Services were judged against 57 stringent criteria, having to produce a portfolio of evidence to back their claims. Not only that, but the Assessor spent a day and a half at the University talking to students, staff and visitors about their experiences.
Sue White, who is the Director of Computing and Library Services, was delighted with the news: "What's particularly pleasing was the Assessor's judgement that we are an extremely proactive department taking our services out to hard-to-reach customers and not waiting for them to come to us."
The recent assessment is the latest in a long line of successes for Sue's department, but this is the first time that I.T., and the central print unit have also been included in the award.
The Assessor was so impressed with the standard of customer care she saw that she awarded three 'Compliances Pluses' for examples of sector-leading best practice.
Said Sue White, "We are an outward-looking department, keen to find out what is happening in other organisations, and learn from them. Not only that, but we are keen to share our good ideas with others too."
Computing and Library Services aims to deliver an inspiring information environment for the digital age, and they certainly do that.