University and West Yorkshire Police CSIs join forces
Tue, 29 Oct 2013 15:11:00 GMT
WYP CSI to train next generation of crime scene investigators at the University of Huddersfield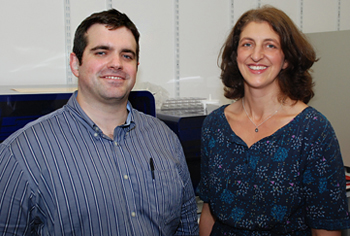 Crime Scene Investigation Training Manager with the West Yorkshire Police, Louise Morgan, is pictured with Dr Graham Williams, whose expertise includes the analysis of body fluids at the University of Huddersfield.
THE next generations of crime scene investigators are being schooled at the University of Huddersfield. And in addition to the expertise of their regular lecturers, they will learn about forensic science at the sharp end ... from a woman who has seen it all.
Louise Morgan – who has attended incidents ranging from vehicle accidents to brutal murders – is Crime Scene Investigation Training Manager for Yorkshire's four police forces, based with the largest of them, West Yorkshire Police. She ensures that the county's 200 forensic experts keep up with the latest technology and procedures.
Now she has established a link with the forensic science degree course at the University of Huddersfield and will deliver lectures to students, covering topics such as crime scene photography and the use of the crime light, which detects the presence of bodily fluids and other evidence.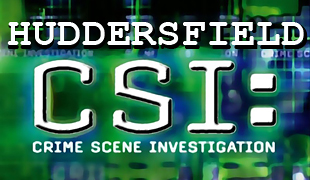 The University of Huddersfield's Dr Graham Williams, whose expertise includes the analysis of body fluids, has also developed training links with the West Yorkshire force.
He was approached by Louise Morgan and asked to review the force's training courses and suggest improvements.
"I have been reviewing their material for testing for semen at crime scenes, their crime light training and their fingerprinting training," said Dr Williams. "I have given a letter of recommendation that all their courses are fit for purpose."
He added that, as a predominantly lab-based scientist, he had learned a lot from his involvement with the West Yorkshire CSIs.
‌Louise Morgan too said that she was enthusiastic about the growing links with the University of Huddersfield. There was a possibility that some Yorkshire CSIs would enrol for Master's degree courses.
She herself will deliver lectures later in the academic year to students on the Forensic and Analytical Science BSc degree course.

Her own background was in bio-chemistry, which led to her joining the Forensic Science Service (FSS). She became involved with new developments in DNA technology and carried out trials at crime scenes. When West Yorkshire Police asked the FSS for assistance in the wake of the Bradford riots of 2001, she was seconded to the force and became a fully operational scene-of-crime officer.
By 2008 she had moved into training and became West Yorkshire Crime Scene Investigation Training Manager three years ago. She ensures that she keeps well in touch with all the latest developments in forensic science. The University of Huddersfield connection will aid this.
"Compared to when I first started it is a different world," she says. "The most important development is undoubtedly DNA analysis. We have had this for quite a few years now, but the technique is continually changing and becoming more sensitive."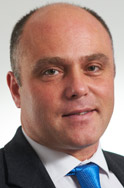 The connection between the University and West Yorkshire Police cuts two ways, because lecturers have been passing on their expertise to CSIs. For example, Dr Stefano Vanin (pictured) is one of the world's leading experts on crime scene entomology – evidence based on insect infestation. He has given a training session on the subject.
"It was fantastic," said Louise Morgan. "Entomology is one of those subjects that gets mentioned a good deal, but rarely gets taught. Not only was Stefano highly entertaining, he also made us aware of the importance of the topic and what crime scene investigator should be doing with insect evidence."