The Regeneration of East Manchester
Mon, 07 Oct 2013 13:12:00 BST
Professor examines one of the world's most ambitious urban regeneration projects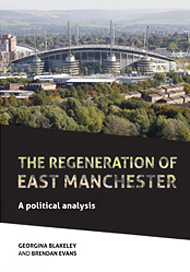 BY the 1990s, the collapse of industry meant that east Manchester was an economic and social "basket case". Then came one of the world's most ambitious urban regeneration projects, fostered by the city's council and backed by Tony Blair's New Labour Government.
Today, the project is symbolised by Manchester City's ultra-modern Etihad Stadium, which provides the cover image for a new book in which a University of Huddersfield professor carries out a political analysis of east Manchester's regeneration.
Brendan Evans (pictured below), an expert on urban politics, is a former Pro-Vice Chancellor and Dean of School at the University. He is now Professor Emeritus and a research fellow in the School of Human and Health Sciences. His latest book – entitled The Regeneration of East Manchester – is co-authored with Dr Georgina Blakeley, a former head of the Division of Criminology, Politics and Sociology at the University of Huddersfield.
The book, which takes a broadly optimistic view of the regeneration project, is to have an official launch at Manchester Town Hall, attended by leading figures from the City Council.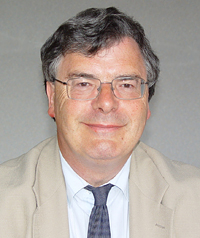 Expenditure cuts by the Coalition Government had threatened to derail the project but, write the authors, the Manchester City Council "soon reverted to its 'can-do' attitude and collaborated with the Coalition to maximise resources it could attract.
"Regeneration is no longer a central government priority," they continue, "but astute local authorities like MCC and regeneration professionals are able to use individual initiatives and programmes to further regeneration aims."
There are many visible legacies of regeneration, including widespread housing improvements, the East Manchester Academy, Sportcity, the New Islington Millennium Village and a range of spaces and renovated parks.
Evidence of urban blight does remain, alongside an entrenched problem of worklessness.
The authors write: "Our conclusion is optimistic in recognising what has been achieved, but is realistic in acknowledging that these are micro-achievements owing to the limitations of national policy and the context of global capitalism."
Professor Evans explained that The Regeneration of East Manchester had its origins in a sequence of articles that he co-wrote with Dr Blakeley, with whom he shares a research interest in city politics and urban problems.
"The articles concerned themselves with where political power lies in major urban projects, how much local people are involved in the process and the ideology behind urban regeneration," said Professor Evans. "The book covers a whole range of the issues we have discussed in articles."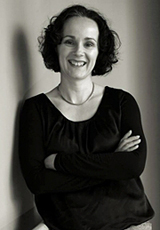 Although the authors carry out a detailed examination of the problems and limitations of urban regeneration, the results of a survey of 300 residents of east Manchester provided a generally positive picture, added Professor Evans.
"Obviously there are gainers and losers, but overall you can see that many people's lives in east Manchester have been improved. Jobs were found and there are new houses, better transport links and improved medical care. And there has been some active involvement in the project, which is good for people and their morale."
The Regeneration of East Manchester, by Georgina Blakeley (pictured right) and Brendan Evans, is published by Manchester University Press.