Researcher Libby selected as House of Commons intern
Tue, 22 Oct 2013 15:49:00 BST
Politics researcher becomes the first recipient of the new Political Studies Association internship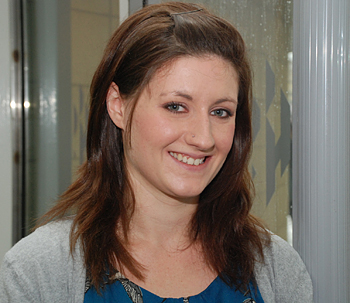 A POLITICS researcher at the University of Huddersfield will witness the workings of Westminster at first hand, after beating international competition to secure a prestigious new posting.
Libby McEnhill, who is a completing her PhD , supervised by Reader in Politics Dr Andy Mycock, was selected as the first recipient of a paid internship offered by the Political Studies Association, in tandem with the House of Commons Committee Office.
She went through three rounds of interviews, conducted by leading figures in the world of political research, before emerging as the successful candidate. Now Libby will spend three months based at Westminster, attached to the Scrutiny Unit, which provides expert back-up to MPs as they examine legislation at the committee stage. She will be assigned tasks that include background research and briefing notes.
In addition to her committee work, Libby will also have a ringside seat at major House of Commons events such Prime Minister's Question Time.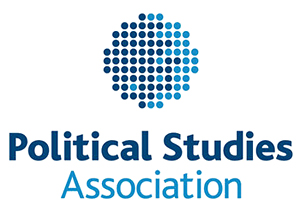 She is delighted to have won the internship - for which there were many applications from UK and overseas PhD students – but admits that the process was a daunting one.
"These were the first big interviews of this sort that I had done. But the second one was a lot easier because I had a confidence boost from the first."
One of the interviewers was the Tory peer Lord Norton, acknowledged as the leading authority on Parliament.
"I've read a lot of his work, so being interviewed by him was quite an experience in itself!"
"I am not sure whether I want to work in politics, because I am attracted by the idea of an academic career," continued Libby. "But it's really difficult to understand policy-making from the outside, so even if politics isn't the direction that my career takes, the PSA internship will still be very useful."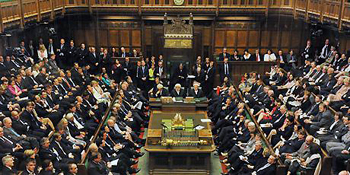 Libby, who is from London, will take a break from her PhD while she is on secondment to the Commons. But then she will return to the University of Huddersfield to complete her thesis, in which she analyses Conservative welfare policy. She has completed the bulk of her research and fieldwork, including interviews with MPs, civil servants and think tank members. She concentrates on the period 2005-2012, but will also provide some historical background.
"You can't look at contemporary Conservative attitudes without looking at Thatcherism," she says. "There's not such a gap between One Nation Conservatism and Thatcherism as is sometimes suggested."
When she had completed the PSA internship, Libby will also conduct sessions with other postgraduate politics students in order share her new insider knowledge of the Commons.