Meet your Campus Events team
Wed, 30 Oct 2013 05:00:00 GMT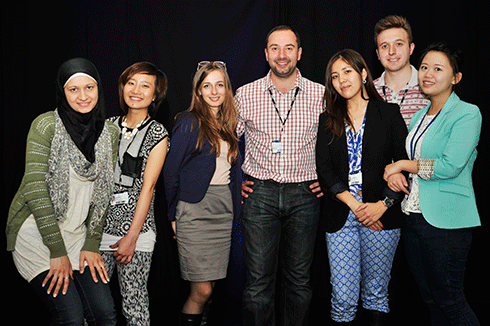 Our campus events team have been busy planning a series of exciting activities and events for you to enjoy.
We have had a very busy year so far with students taking part in Paintballing, Black History Month, trips to Whitby, a Yorkshire exploratory day plus many more events including the recent International Food and Culture Festival.
There are many more events to look forward to including trips to Blackpool Illuminations, the National Coal Mining Museum and American 'Thanksgiving' Day.
The team are very excited about the forthcoming opening of the University's new Learning and Leisure Centre in January. This will provide a new facility to put on more campus events and provide students with a great University experience.
Do you have an idea for a campus event? Are you interested in being a volunteer to help the team with forthcoming events? Please email campusevents@hud.ac.uk
Like them on Facebook
Or visit the web page Campus Events