Denis's book 'How to write a dissertation' becomes bestseller
Wed, 23 Oct 2013 15:51:00 BST
Lecturer's book, From proposal to thesis: writing an undergraduate dissertation, gets worldwide following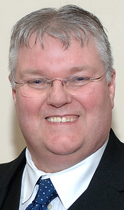 FACING the challenge of planning and writing a dissertation, students around the world are turning to a University of Huddersfield lecturer for guidance.
Dr Denis Feather, a Senior Lecturer in the University's Business School, is the author of a series of study guides now developed into a recently published e-book that is proving a boon to undergraduates, many of whom are encountering it via the University of Huddersfield's own Repository.
The book is entitled From proposal to thesis: writing an undergraduate dissertation and is published by White and MacLean. It gives advice on how to write a thesis, taking students through the whole process, up to handing in the finished project.
"The driving force behind the book was to try and help students understand the inner workings of how to prepare a dissertation," said Dr Feather. "It is often a major source of fear for them, but at the end of the day, it shouldn't be frightening. After all, they have done loads of writing through their years of study.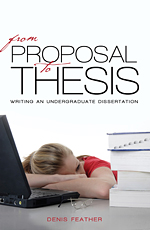 "They tend to look at the word count of 12-15,000 and think that's massive and it scares them. In my book, I tell them to think of it as six separate assignments. They soon realise that 15,000 words is not enough!"
Dr Feather, who lectures in Strategy and Marketing, explained that the book originated in two study guides that he authored. They dealt with the topics of how to write a dissertation proposal and how to conduct a literature review and were written in response to difficulties encountered by his own students.
He placed the guides in the University of Huddersfield Repository and soon found that they were getting hits from students not just in the UK, but in many overseas countries too. Publisher Alasdair White read the guides, sent them to experts for review and the feedback was so good that he asked Dr Feather to develop them into a book covering the whole dissertation process.
"It has had some very good reviews," said Dr Feather. "One academic wrote that it's the first textbook she has been able to read from cover to cover and one student in Belgium said it's like having me sat by her side."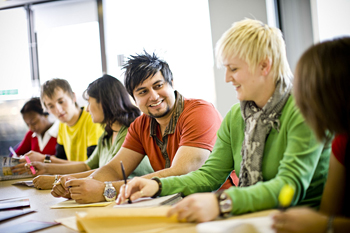 Dr Feather compares his book to the 'walkthrough' that many students are familiar with from computer games.
"My book is not a text book, but a walkthrough for the dissertation, telling you how to do things, giving examples and setting little tasks to do to make sure you have fully understood what's required."
Undergraduates are the main target audience for the book, but it also has relevance for postgraduate students, said Dr Feather, who is now planning a follow-up, dealing with research methods.
From proposal to thesis: writing an undergraduate dissertation, by Denis Feather is published by White and MacLean