Are You Present?
Mon, 21 Oct 2013 09:19:00 BST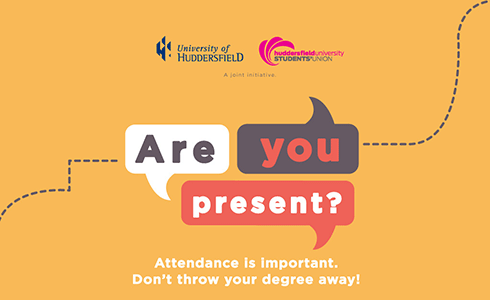 We want you to make the most of your time here at the University of Huddersfield. Regular attendance is so important to ensuring that you learn more, experience more and achieve more.
To make sure that you're aware of the importance of regular attendance we're campaigning all week with our 'Are You Present?' message.
Everything you need to know is here www.areyoupresent.co.uk You will find our campaign video, case studies from other students and links to our student services.
If you are struggling to keep up with your attendance please make the most of our Student Services and Students' Union Advice Centre who are here to support you. Our Back on Track service is here to help you with any issues, personal or academic that might be affecting your studies.
We want you to succeed and enjoy your time with us. Attendance is important. Don't throw your degree away.
#areyoupresent