Twists on Tour
Mon, 11 Nov 2013 12:09:00 GMT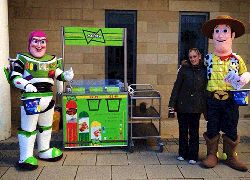 Twists Pasta Bar is bringing your lunch to your door this week with their mobile pasta bar popping up around campus until 6 December.
You may have spotted them last week situated outside the Students' Union, here's where they'll be over the next few weeks:
11-15 November - The Mill Cafe - Canalside East
18-22 November - Street Cafe - Business School
25-29 November - The Courtyard - The Ground Floor of the Science Building
2-6 December - No.10 Coffee Shop - 1st Floor, Harold Wilson Building
They are open from 11.00am to 2.30pm each day.
Sauces change daily but you are guaranteed to get two of their four sauces on each day: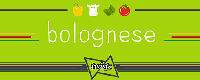 Tomato & Basil (v)
Arrabiata (v)
Bolognese
Carbonara
If you miss them on campus you can always visit Twists Pasta Bar at 39 New Street in the town centre.
To keep up with their latest news follow them on twitter @TwistsPastaBar or like them on facebook / Twists Pasta Bar