Team Hud - Staff membership information
Tue, 26 Nov 2013 14:50:00 GMT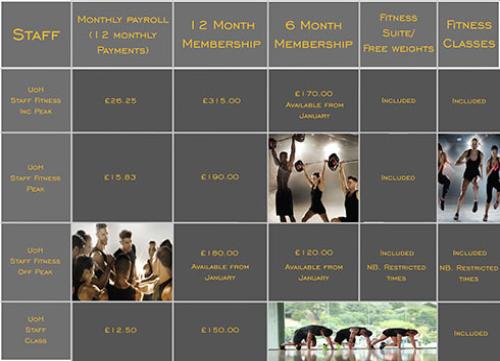 Fitness memberships are now available for purchase and they include FREE use of our existing sport and fitness facilities if you sign up soon!
Our new Sport and Fitness facilities are second to none and will be kitted out with the best equipment on the market; including the new Technogym 'ARTIS' range. Find out more!
Our two new fitness class studios will host 69 classes a week and include the Les Mills programme, with more variety than any other available in the area.
Other facilities available are:
An eight court sports hall, which will host the comprehensive 'Get Active' social sport programme
A 2 storey Fitness Suite, with over 80 stations
2 Fitness Class studios
2 Treatment Rooms, Beauty and Physiotherapy
2 Glass backed Squash Courts
Changing rooms
Consultation area
Team Hud strive to look after your health and well-being needs and provide you with a wide range of diagnostic, rehabilitation and fitness advice. We have the expertise and will work with you to develop a tailor made programme which will deliver results and motivate you to achieve your goals.
We will shortly be releasing our amazing Fitness Class timetable and profiles of the members of Team Hud! And watch out for our Christmas give away: 12 Days to Xmas...coming soon!
We would love to talk to you and answer any questions relating to memberships or the new facilities. For more information visit our page call us on 01484 472093 or email us