Staff Christmas Party 2013
Fri, 15 Nov 2013 07:15:00 GMT
‌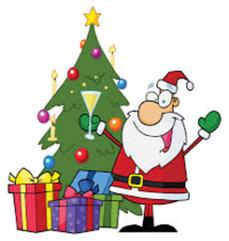 Your Happy Campus team will be hosting this year's Staff Christmas Party on Thursday 12 December 2013, in the University Sports Hall.
The theme this year is 50s Prom Party with live music, Panto and lots of festive fun.
You are invited to don your glad rags and bop till you drop. There will be a prize for the best 50's outfit!
The evening will commence at 7.00pm with a drink on arrival and will include a buffet.
Tickets are £10 and can be purchased from any of the Happy Campus team members below:
Mandy White BS3/05
Martin Plant CS7/05
Sarah Broxton CS9/16
Helen Walker CS7/05
Alistair Reid-Pearson CS1/10
Tickets will also be available on The Street in the Business School, between 11.30am and 1.00pm on Thursday 14 November.
The event is being organised by our wonderful 1st Year Events Management students so let's show them some support - come along, bring your friends and let's have a ball!
All profits will go to The Prince's Trust Charity No.1079675