Season's Greetings
Wed, 04 Dec 2013 13:30:00 GMT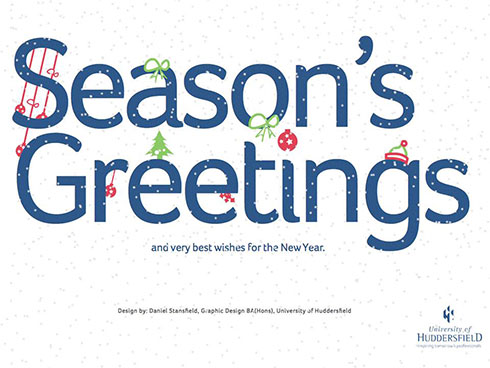 Daniel Stansfield, a Graphic Design BA(Hons) student, designed this year's Christmas card which is available as a printed card and an e-card. The e-card links to a festive film featuring students. You can view the e-card and watch the festive film here.
If you'd like to send a copy of the e-card to friends and family, you can do so from here. Please note that this version is for Outlook (excluding Outlook Web App/Webmail). You must ensure that your outgoing emails are set to HTML and that you also delete the forwarding information.
If you are using Internet Explorer, please use this version of the e-card.