'Join the Circle' for live storytelling event
Thu, 07 Nov 2013 17:55:00 GMT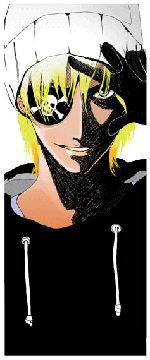 The ancient art of storytelling will take a step into the modern age at a special pre-launch of the 2014 Huddersfield Literature Festival. The free event, which is open to all, will take place in Café Ollo at the Media Centre on 12 November from 7.00-9.00pm.
Jointly organised with HCAN (Huddersfield Creative Arts Network) as one of the group's Join the Circle networking evenings, the event will allow people interested in the arts to come together and share ideas. It will also be the first opportunity for members of the public to find out about the authors and other artists taking part in the Huddersfield Literature Festival, which runs from 6-16 March 2014.
(Pictured right: Manga artwork by Tasneem Kausar, who is the curator of the Manga Con taking place on 8 March 2014 here at the University).
Live Twitter story
Those attending will also have the opportunity to help create a unique story, to be told in "round robin" style, with a different person contributing each line.
The key distinction is that each line will be restricted to a maximum of 140 characters so that it can be added live to the Festival's Twitter feed. As well as being broadcast around the world via Twitter, the story will be updated live on a screen at The Media Centre for those attending to view.
Crucially, there's no need for contributors to be on Twitter themselves, but those who do use the social media platform can retweet the story to their followers, bringing it to a much wider audience, potentially anywhere across the globe.
Inspired by author Joanne Harris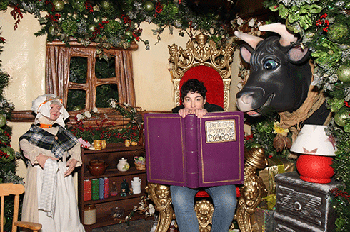 The idea for the event was inspired by stories written on Twitter by local bestselling author Joanne Harris, who will be attending on the night and getting the ball rolling with the first line of the story.
Festival Director Michelle Hodgson says: "I was following one of Joanne's Twitter stories one morning, which she was posting while waiting for a flight home from Barcelona. It struck me as extraordinary that there were people all over the world following the same story. This should be a really fun and entertaining event – and the beauty is that those attending don't have to be on Twitter to take part. However, it will be fascinating to see who follows the story on Twitter and how far it travels around the world."
Pictured above left: Joanne Harris (c. Marek Skibinski) who will be doing an event on Friday 14 March 2014 here at the University).
Register free at: here
Follow on Twitter: @Hudd_Lit_Fest and @HCANUK using #HLFStorytime
For more information or to volunteer at the festival next March, visit: www.litfest.org.uk, email: huddlitfest@gmail.com or call 01484 430 228.