Hudds lecturer cited in Runnymede Trust's The New Muslim
Wed, 06 Nov 2013 16:29:00 GMT
"...any debate on integration and segregation of schooling must first factor in experiences of anti-Muslim racism..."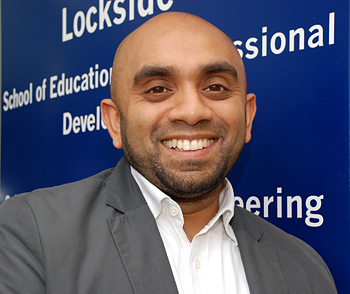 UNIVERSITY of Huddersfield lecturer Dr Shamim Miah (pictured) is a stringent critic of enforced ethnic integration in UK schools. Now he has contributed to a new report published by the UK's leading independent think tank on race relations.
The Runnymede Trust has issued The New Muslims, which includes contributions by 13 experts in the field. Dr Miah's chapter is entitled Muslim Group Solidarity and Schooling and he describes how events such as the riots of 2001, and the 9/11 and 7/7 attacks led to an official policy of breaking up segregated schools in a number of towns in the North of England.
"The logic behind such policies has been the assumption that segregation leads to social unrest or violent extremism, and that group solidarity and friendships amongst ethnic minority youth necessarily promote crime and violence," writes Dr Miah.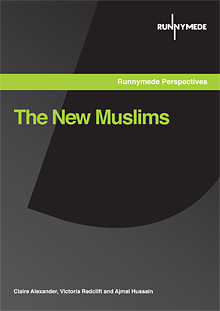 His research – including focus group interview with large numbers of pupils in the North – has led him to a very different conclusion.
Group solidarity among young men is widely treated with suspicion, writes Dr Miah, but he has found that it can also be regarded as "a positive feature of any active society".
"For ethnic minority young people in Britain, moreover, the importance of relying upon peer groups is often a fundamental element of protection, security and resistance, especially when there are perceived experiences of prejudice and abuse."
Dr Miah argues that "any debate on integration and segregation of schooling must first factor in experiences of anti-Muslim racism".
The Runnymede Trust publication consists of articles based on papers presented at a conference held in Manchester earlier in 2013. Dr Miah's research has also led to a book Muslim Discourses on Integration and Schooling, due to be published early in 2014.