French and Spanish Conversation Clubs
Tue, 12 Nov 2013 15:15:00 GMT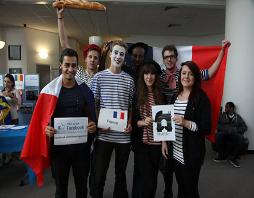 If you have ever wanted to learn a new language or develop your language skills then here is a great opportunity to do so with the added bonus of making some new friends along the way.
The French Student Society host 'French Conversation Club' every Thursday in Revolution, Huddersfield. The society welcomes people of all abilities, so no matter how much or how little French you speak, you are welcome to come along to this weekly social gathering.
In addition, the Latin American and Hispanic Student Society welcomes you to 'Spanish Conversation Club' every Friday in Bar Maroc, Huddersfield. The club has been running since May this year and both students and staff members attend on a regular basis.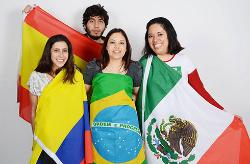 Both societies operate on a voluntary basis and welcome you to come along and join in. There is no fee required.
If you would like more information about the French conversation club, Facebook users can like the French Student Society or contact Diane Costerg
If you would like more information about the Spanish conversation club, Facebook users can like the Latin American and Hispanic Society or contact Etzali Hernandez

For further details on campus events contact us at campusevents@hud.ac.uk or visit the Student social events programme 2013/2014