Should Yorkshire have Special Minority Status like Cornwall?
Mon, 07 Jul 2014 15:57:00 BST
Dr Pete Woodcock poses the question in dual survey to get Yorkshire's opinion of its identity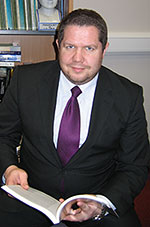 WHEN Cornwall was granted Special Minority Status by the Council of Europe it begged a question. Could or should other counties or regions of England go down the same route? Why not Yorkshire? Now, a University of Huddersfield lecturer has launched an online research project which aims to compare and contrast the strength of regional identities among both Cornish and Yorkshire people.
His findings will feed into debates about regional devolution that are gaining momentum as a result of the imminent Scottish Independence referendum and the possible breakup of the UK.
Dr Pete Woodcock (pictured right) is ideally placed to carry out the research. Cornish-born, he is Head of of Criminology, Politics and Sociology at the University of Huddersfield, where he has been based for almost a decade.
Initially, he decided to conduct a survey of attitudes towards identity solely among Cornish people, using a sophisticated set of questions and a powerful online research tool.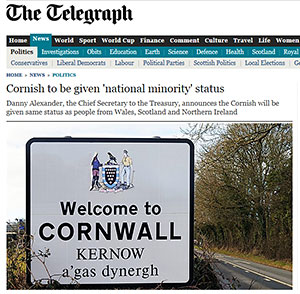 ‌"But then I realised that that this theme is applicable elsewhere. Is Cornwall unique within England in regarding itself as being different from England? So I recast my questionnaire to ask the same thing about Yorkshire identity," explained Dr Woodcock.
"How do Yorkshire people regard a group of people like the Cornish being given special minority status? Does it make them feel they should receive the same treatment, especially as there are far more of them!"
Dr Woodcock's dual questionnaire is being conducted via Bristol Online Surveys, which has developed a tool that is now widely used for academic research. Now, Yorkshire people, like their Cornish counterparts, are invited to go online and take part in the Yorkshire survey and Dr Woodcock aims to have collated and analysed responses by 18 September, the date of the Scottish independence referendum.
Debate on regional identities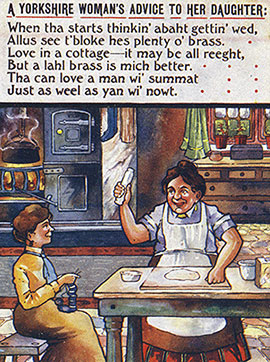 One of the themes he aims to explore is the extent to which the Scots vote and the surrounding debate have made an impact on regional identities south of the border.
In order to enable a more subtle analysis, Dr Woodcock has adapted what is widely known as "the Moreno Question", named after scholar Luis Moreno Fernández. In the 1980s, he conducted a survey of Scots attitudes by asking if they were: 'Only Scottish, not British'; 'More Scottish than British'; 'Equally Scottish as British'; 'More British than Scottish'; and 'Only British, not Scottish'.
‌This litany of questions avoids simple binary responses, says Dr Woodcock, and he has adapted them by substituting "Cornish" or "Yorkshire" for "Scottish" in his online survey.
Dr Woodcock's analysis will play its part in the continuing debate about the future shape of the UK and whether English regions are likely to agitate for devolution of their own.
"At the moment my feeling is that Cornish people regard themselves as Cornish and not English, whereas I don't think Yorkshire people regard being both Yorkshire and English is too much of a contradiction. But I could be wrong – that's why I am carrying out this research!"